http://www.private-eye.co.uk/section...k=in_the_back&
Tender is the blight
Disability, Issue 1343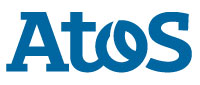 TRICKY questions over the decision to award a new £184m disability assessment contract to the Eye's favourite outsourcing giant, Atos, are to be raised in the Lords this week.
The French service company has already been roundly condemned for the way it mishandled work capability assessments for disabled people (see another shocking example below). But now cross-party peers are concerned that Atos has failed to fulfil the promises made in its tender to run one of four regional contracts to assess the eligibility of hundreds of thousands more disabled people for the new personal independence payments (PIP) – a failure that will cause disabled clients extreme difficulties.
Atos claimed in the tender that it had "contractually agreed" with 22 NHS and private health subcontractors to provide a network of 740 assessment centres across London and the south of England. But in reality there are only eight subcontractors and neither Atos nor the Department for Work and Pensions (DWP) is able to say how many of the promised 740 centres will actually materialise. Thus many disabled people with mobility and care needs will face longer journeys – up to 90 minutes by public transport – to reach their assessment appointments, rather than the maximum 60 minutes originally promised by Atos.
Dropped out
In the document, Atos claimed it had an "extensive" network of 16 NHS trusts, two private hospital chains and four physiotherapy providers ready to provide sites for assessments. But nearly a year after it was awarded the contract it has emerged that 12 of the trusts and both the private healthcare providers have dropped out, leaving Atos with just four NHS and four physiotherapy providers. Many of the NHS trusts named in the tender have also said that they did not, as Atos had claimed, "contractually agree to providing accommodation".
The disparity has come to light as the DWP begins to roll out assessments for PIP, which replaces the working-age disability living allowance, across the country.
Atos insisted there were "absolutely no misrepresentations made to DWP throughout the year-long procurement process". It said the government "fully appreciated" that formal agreements with subcontractors could not be in place at the time of the submission of the tender "but that trusts should be named in the tender in any event".
But peers will want to know why the government was in such a hurry to rush through its changes that it was prepared to accept incomplete tenders based only on "initial exploratory discussions" which, it seems, bear no relationship to reality.
Stairs in their eyes
NEWS reaches the Eye of yet another bungled medical assessment by Atos, which compounded the problems faced by one of its disabled clients. Gareth Brumby gave up his job as an assistant in a hospital operations department because of worsening ankylosing spondylitis, a painful and chronic arthritis affecting parts of the spine and connecting muscles and ligaments. He also suffers from osteoarthritis and recurrent Kohler's disease, affecting the bones in the feet.
Last year he was judged fit for work at an Atos centre in Halifax, despite reports from his doctor, and lost his employment support allowance. He said that when he read the Atos medical report it was "full of inaccuracies and mistakes", some of which proved difficult to challenge because it was his word about what transpired at the assessment against that of the Atos practitioner.
Depression
But one element of Mr Brumby's lengthy complaint that the DWP was forced to concede was the finding by the health worker that she had personally observed that Mr Brumby "did not appear to have any difficulty managing stairs". There are no stairs at the Halifax office where he was assessed. The DWP dismissed this as an "error".
With no prospect of improvement in his health, and left with just £56 a week to survive on, Mr Brumby fell into depression.
The appeal process was taking so long that Mr Brumby abandoned his appeal and started a new claim – and at his latest Atos examination, thanks to depression on top of his physical disabilities, he scored enough Atos points to qualify for employment support allowance!